Michigan's Leading Commercial & Industrial Mechanical Contractor, Now Serving Customers From 2 Locations!
---
Monroe Plumbing & Heating Company is a full-service mechanical contracting company specializing in industrial and commercial construction.
Since 1948, our staff of specialists and skilled mechanics has successfully completed hundreds of jobs ranging from the largest retail store in Michigan, Cabela's in Dundee, to emergency back-up systems for the University of Michigan's University Hospital. We're dedicated to executing every project with accuracy, accountability, and high-performing solutions for complex projects. When you choose us, you can rest assured your project will get the level of attention and commitment it deserves.
Our Team of Highly Trained Master Plumbers & Contractors is Fully Licensed, Bonded, and Insured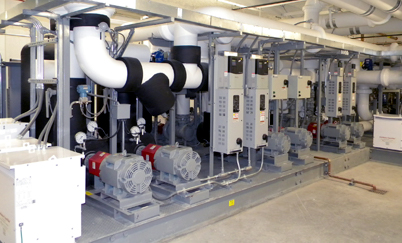 Master Plumber License
Professional Engineer License
Class 4-B Boiler Installer
"PP" Stamp + "R" Stamp
Class II Boiler Repairer
MSCA "Star" Contractor
Mechanical Contractor License
Fully Insured
For more information about our experience and background, to request a bid for your project, or to schedule service, contact us today to speak to a member of our team.