Commercial Drain Cleaning Services in Adrian and Monroe, MI
---
Clogged or blocked drains can be a major problem for commercial businesses and industrial facilities, and can cause serious, ongoing issues if not addressed promptly. In addition to creating an unpleasant environment for employees and customers, clogged or blocked drains can also disrupt daily operations and result in costly repairs.
For instance, a blockage in a restaurant's kitchen sink can cause major backups and slow down food preparation, leading to dissatisfied customers and lost revenue. Similarly, a blocked drain in a manufacturing plant can halt production and lead to delays in fulfilling orders.
It is crucial to have experienced professionals who can identify the cause of the problem and provide efficient drain cleaning or clearing services to minimize disruptions and prevent future issues.
That's where Monroe Plumbing Heating Co. comes in – their team of skilled plumbers has the expertise to quickly and effectively resolve drain-related problems in commercial and industrial settings.
Get Expert Commercial Plumbing Services for Your Drain Lines with Monroe Plumbing & Heating Co.
---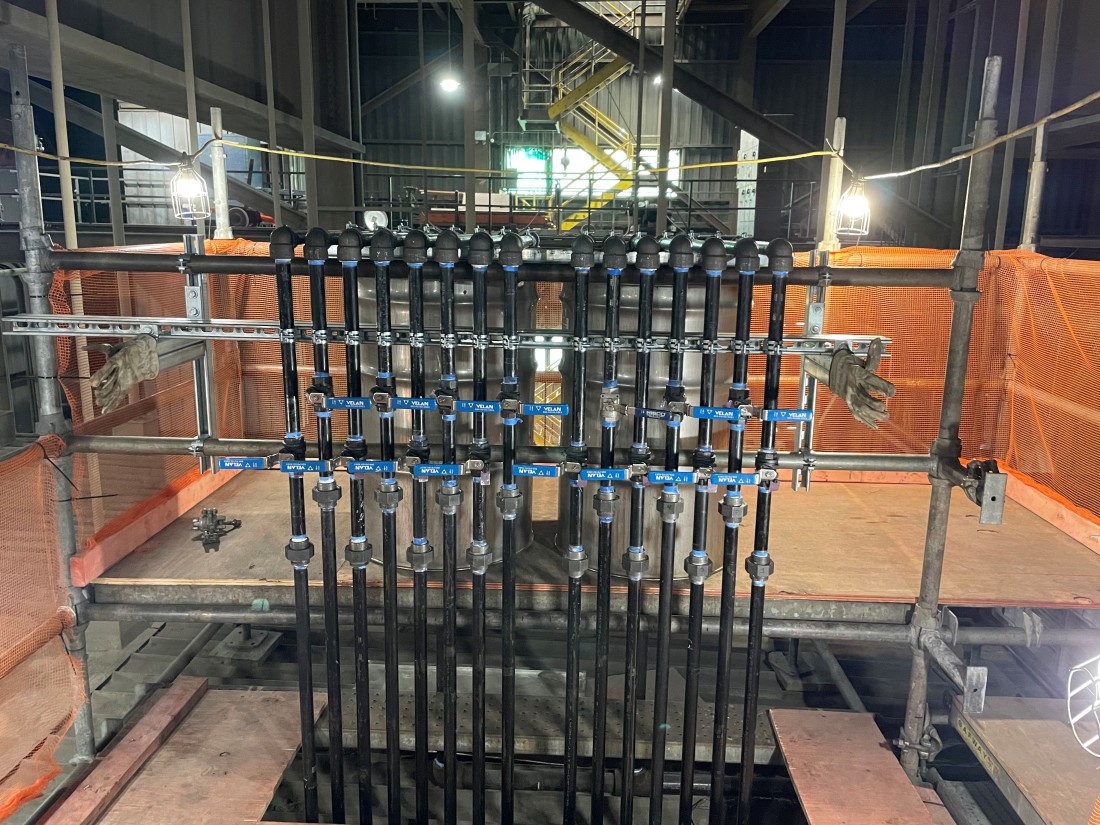 For over 75 years, Monroe Plumbing & Heating Company has been delivering commercial and industrial drain cleaning services in Adrian, MI and Monroe, MI. Our many decades of experience mean that we are best placed to provide local businesses with essential plumbing services.
We provide drain inspection and cleaning services for large-scale operations, as well as complex plumbing systems. Our loyal clients trust us to take care of all of their plumbing needs, including routine drain cleaning, pipe inspections, and 24/7 emergency response.
You can rest assured that your business can keep going as we manage the care of your drains and pipes. We aim to minimize any disruption that your business might face, allowing you to continue operating as our trained and experienced technicians are hard at work.
Essential Commercial and Industrial Drain Cleaning and Clearing
Monroe Plumbing Heating Co. provides professional and efficient industrial and commercial drain cleaning and clearing services for clients throughout southeast Michigan, including Adrian and Monroe. The company's team of experienced plumbers is knowledgeable in all aspects of drain lines including:
Drain, line, and pipe installations
Pipe and drain line inspection services
Drain line and pipe repair services
Preventative maintenance to ensure the fixed pipes operate efficiently
Monroe Plumbing Heating Co. is also capable of sewer services, backflow certification, and other related projects with quality and efficiency.
Clients can easily schedule a drain cleaning or clearing service by calling the company's phone number in Adrian or Monroe. With Monroe Plumbing Heating Co., customers can trust that their industrial and commercial drain cleaning and clearing needs will be met with excellence.
Expert Pipe Inspection Services Including Video in Adrian and Monroe
---

Regularly inspecting the pipes in your plumbing system is a vital part of keeping everything in excellent condition. As an MSCA STAR Contractor, we offer not only complete drain clearing but also video pipe inspection on piping up to 12" in diameter.
When inspecting pipes, we use a number of pieces of essential equipment. These include:
K-7500 Drum Auger
K-380 Auger
KJ-3000 Wter Jetter
NaviTrack Scout Locator
Mini-SeeSnake Plus Video Inspection System w/ Color Monitor and VCR
Using our specialized equipment, we are able to get a clear view of our client's plumbing and check for any potential problems. It allows us to inspect and clean drain pipes in a range of sizes, and we can even provide a recording of the pipe's interior.
24/7 Emergency Commercial Plumbing Services and Drain Cleaning
Our commercial plumbing company also provides 24/7 emergency services to help clients with all of their last-minute needs. If you have a problem, we can quickly respond for inspections, cleaning, and repairs. Of course, we are available for routine inspections and cleaning too.
To find out more about how our commercial and industrial plumbing company can help you to care for your business's pipes, get in touch with our team at Monroe Plumbing and Heating Company. We provide for all of your plumbing needs, serving businesses located in Adrian and Monroe, and surrounding areas in southeast Michigan.
Our Team of Highly Trained Master Plumbers & Contractors is Fully Licensed, Bonded, and Insured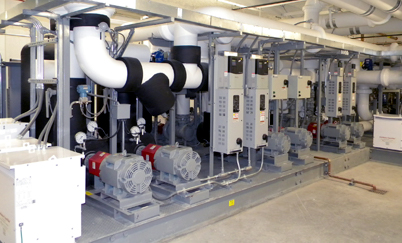 Master Plumber License
Professional Engineer License
Class 4-B Boiler Installer
"PP" Stamp + "R" Stamp
Class II Boiler Repairer
MSCA "Star" Contractor
Mechanical Contractor License
Fully Insured
For more information about our experience and background, to request a bid for your project, or to schedule service, contact us today to speak to a member of our team.