Premier Commercial Refrigeration Contractors of Southeast Michigan
---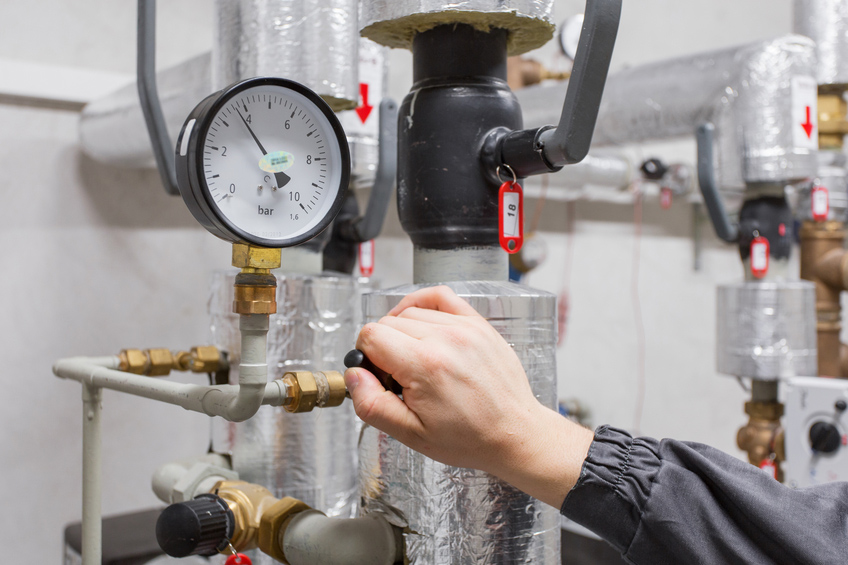 Are you looking for reliable and efficient commercial refrigeration contractors for your business or facility? Do you need commercial refrigeration repair, replacement, or installation ASAP? Trust Monroe Plumbing & Heating to provide you with dependable services and solutions that fit the needs and budget of your commercial refrigeration projects!
24/7 emergency service
Fast response times
Satisfaction guarantee
MSCA STAR Qualified Contractor
Highly trained and trustworthy technicians
Our team of commercial refrigerant technicians can diagnose and fix any problem with your refrigeration equipment, from walk-in coolers and freezers to ice machines and under-counter refrigerators. We also install new refrigeration systems that meet your specific needs and budget.
Contact us online or by phone at (734) 241-4277 to request a bid or schedule repair services for your commercial refrigerators!
Commercial Refrigeration Services
---
Your commercial refrigeration system is a vital part of your food service or other business operations. From leaks and malfunctions to breakdowns and replacements, Monroe Plumbing & Heating is here to fix any issue that arises. We have the skills, tools, and replacement parts to get your system back up and running fast, minimizing business interruption. We handle it all:
Commercial refrigeration installation
Commercial refrigeration repair
Commercial refrigeration replacement parts
Refrigerant recovery systems
Our team strictly follows all safety and environmental regulations and standards. In addition, we work with your schedule and we're always available to answer your questions.
Have a new construction or renovation project? No problem! We can design, plan, and install any type of commercial refrigeration system to fit your building's specific needs. Plus, we offer preventative maintenance programs, inspections, and tune-ups for commercial refrigeration systems to ensure their efficiency and longevity.
No matter what type of commercial refrigeration service you need, you can count on Monroe Plumbing & Heating to deliver it with quality and professionalism.
---
Refrigerant Recovery Service for Commercial Refrigeration Equipment
Refrigerant is the substance that absorbs heat from the air inside your refrigerator or freezer and transfers it outside. It's critical for keeping any commercial refrigerator functioning properly. However, it can also be harmful to the environment if it leaks or escapes. That's why it is important to hire a qualified commercial refrigerant technician who can perform refrigerant recovery service for your system.
Refrigerant recovery service is the process of safely removing the refrigerant from your system and storing it securely. This prevents the refrigerant from leaking or venting into the atmosphere, as well as allows the refrigerant to be reused or recycled for future use.
At Monroe Plumbing & Heating, we offer professional refrigerant recovery service.
Protect the environment from harmful emissions
Comply with legal requirements and avoid fines/penalties
Save money on buying new refrigerant or repairing leaks
Extend the life of your commercial refrigeration system
Contact us today to schedule this service for your commercial refrigeration equipment.
Keep Your Cool with Commercial Refrigeration Installation & Repair
Don't let a faulty or outdated refrigeration system affect your business operations and profitability. Since 1948, Monroe Plumbing & Heating has been the name to call for commercial appliance installation and repair jobs.
We are confident that you will be impressed with our workmanship, professionalism, and results. Let us show you why we are the premier commercial refrigeration contractors of Southeast Michigan! We service facilities in Monroe, Adrian, Detroit, Ann Arbor, Ypsilanti, Canton, Taylor, and surrounding areas.
Contact us online or call (734) 241-4277 to request a bid or schedule service.
---
For additional information, please contact us today to speak to a member of our team. We service facilities in Monroe, Adrian, Detroit, Ann Arbor, Ypsilanti, Canton, Taylor, and the surrounding areas in Southeast Michigan.